Guide
You can select the functions you need from the menu on the left.
In this section, you can know how to manage your "
PROJECT LIST
" and "
PROFILE
".

You can manage your project at this page, including:
1. Create New Project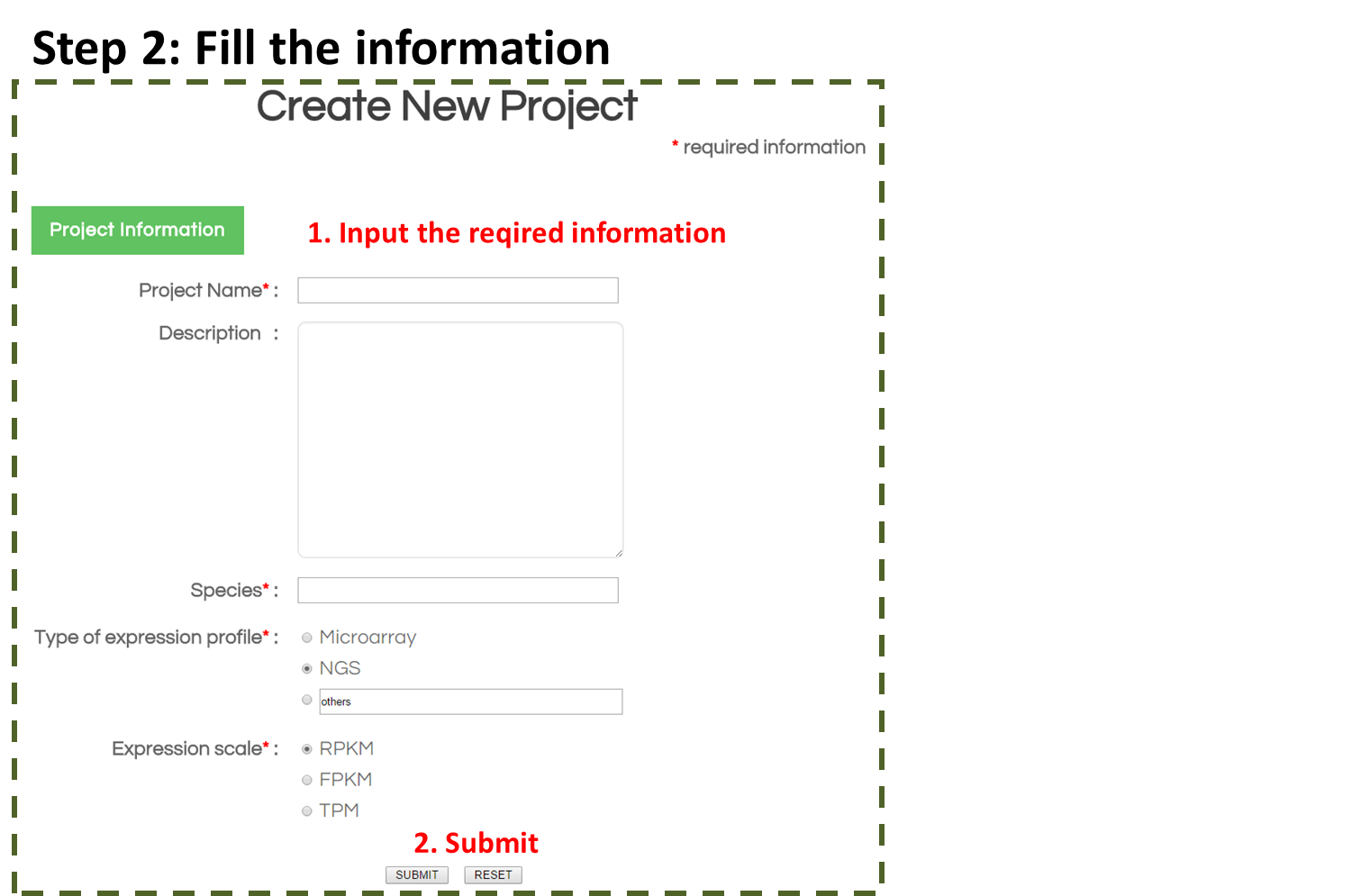 2. Upload data: It means the project is unfinished, press the button to go to step 3 of the create new project.
3. ENTER PROJECT: Users can click it to view the project and use the functions of EXPath Tool.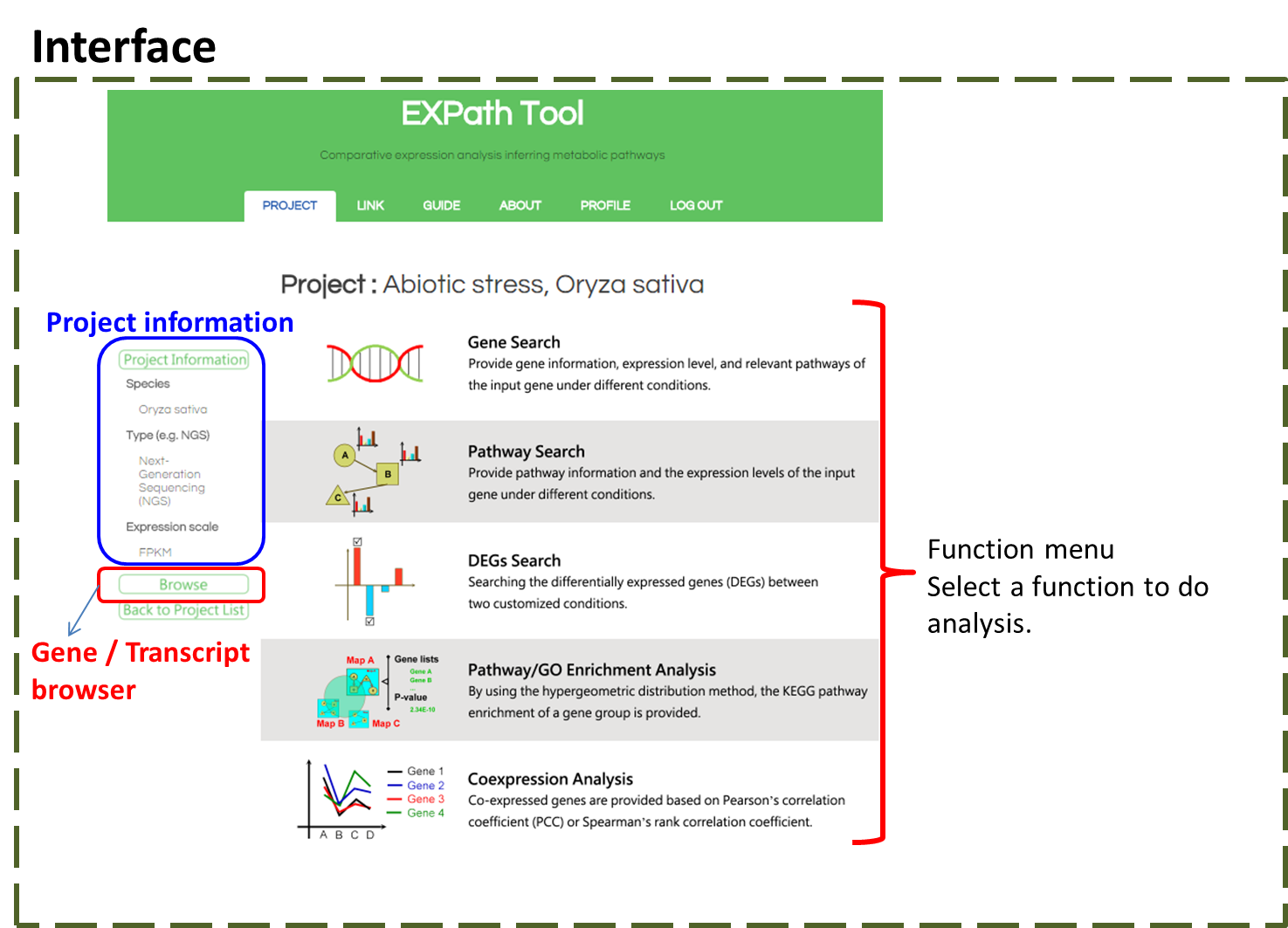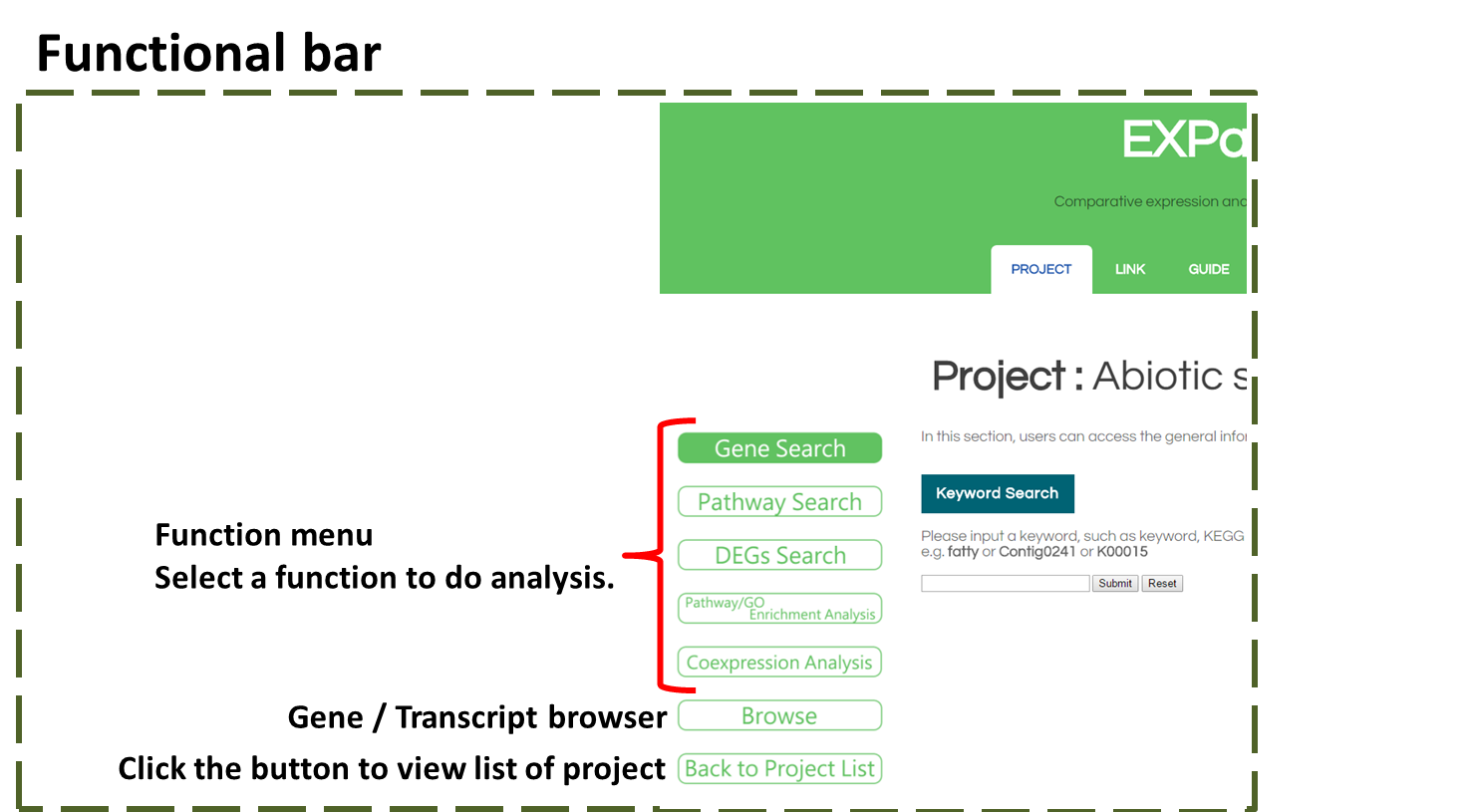 4. Delete: Press it to delete the project.
5. Update: Update the project information or annotation.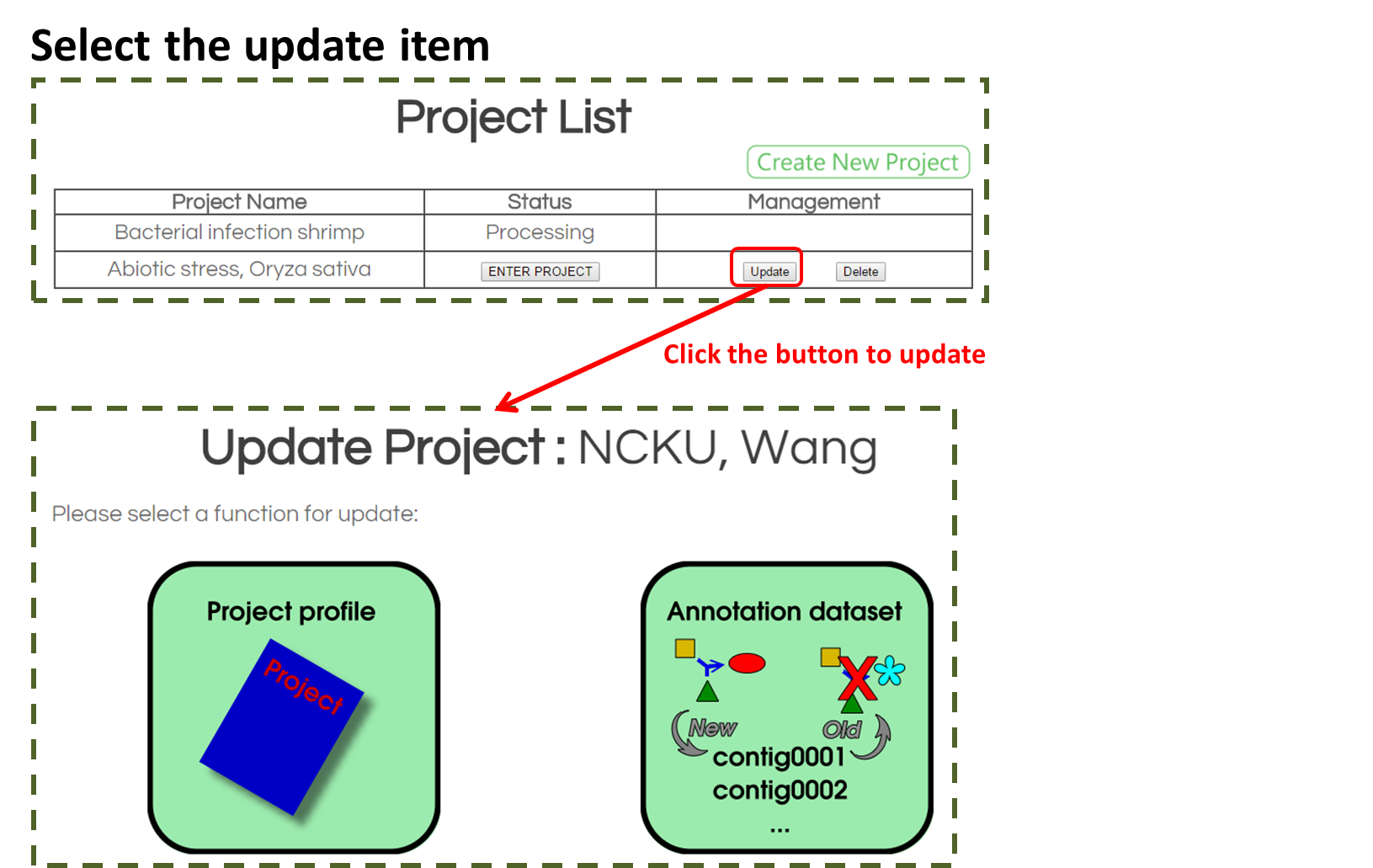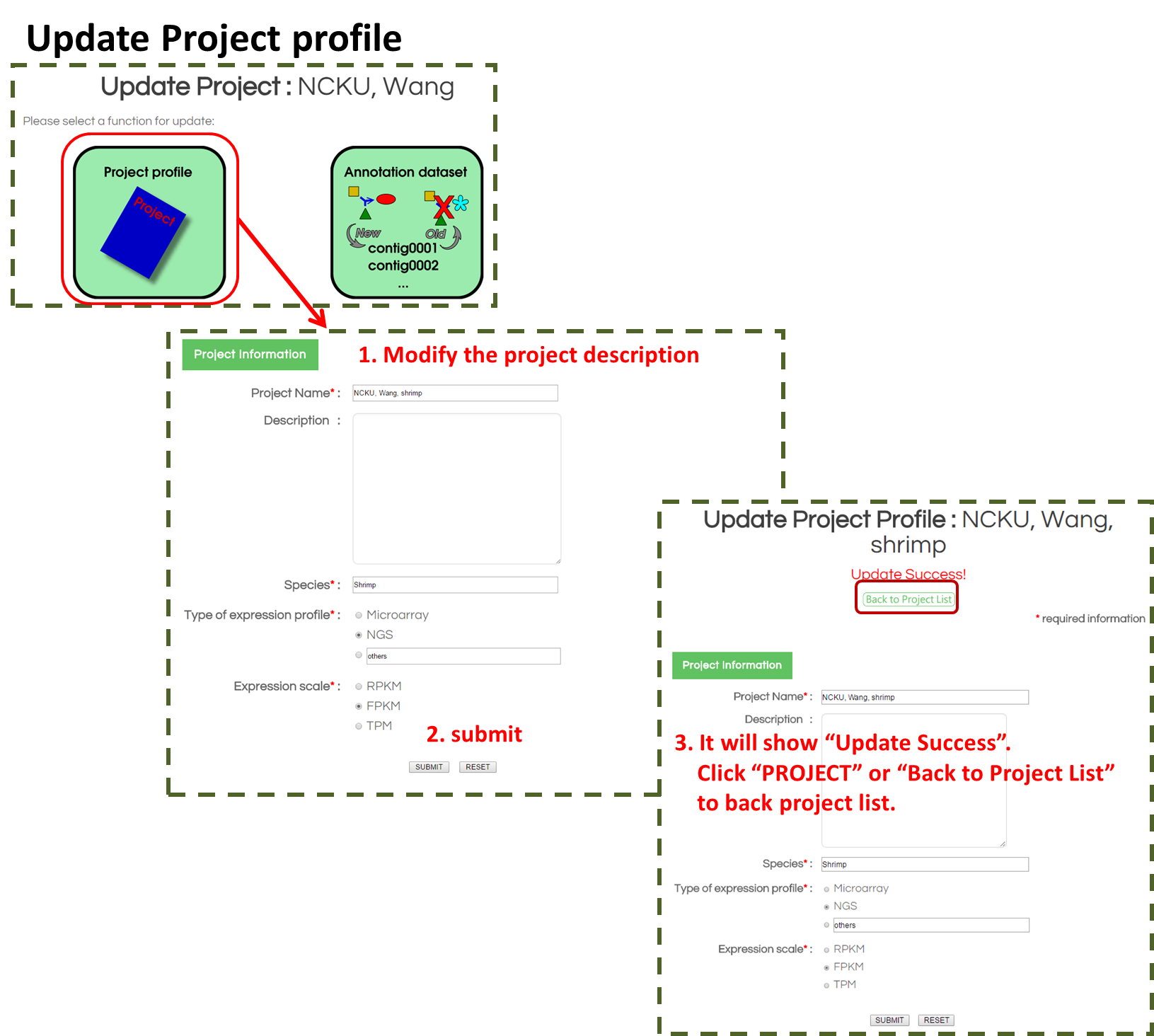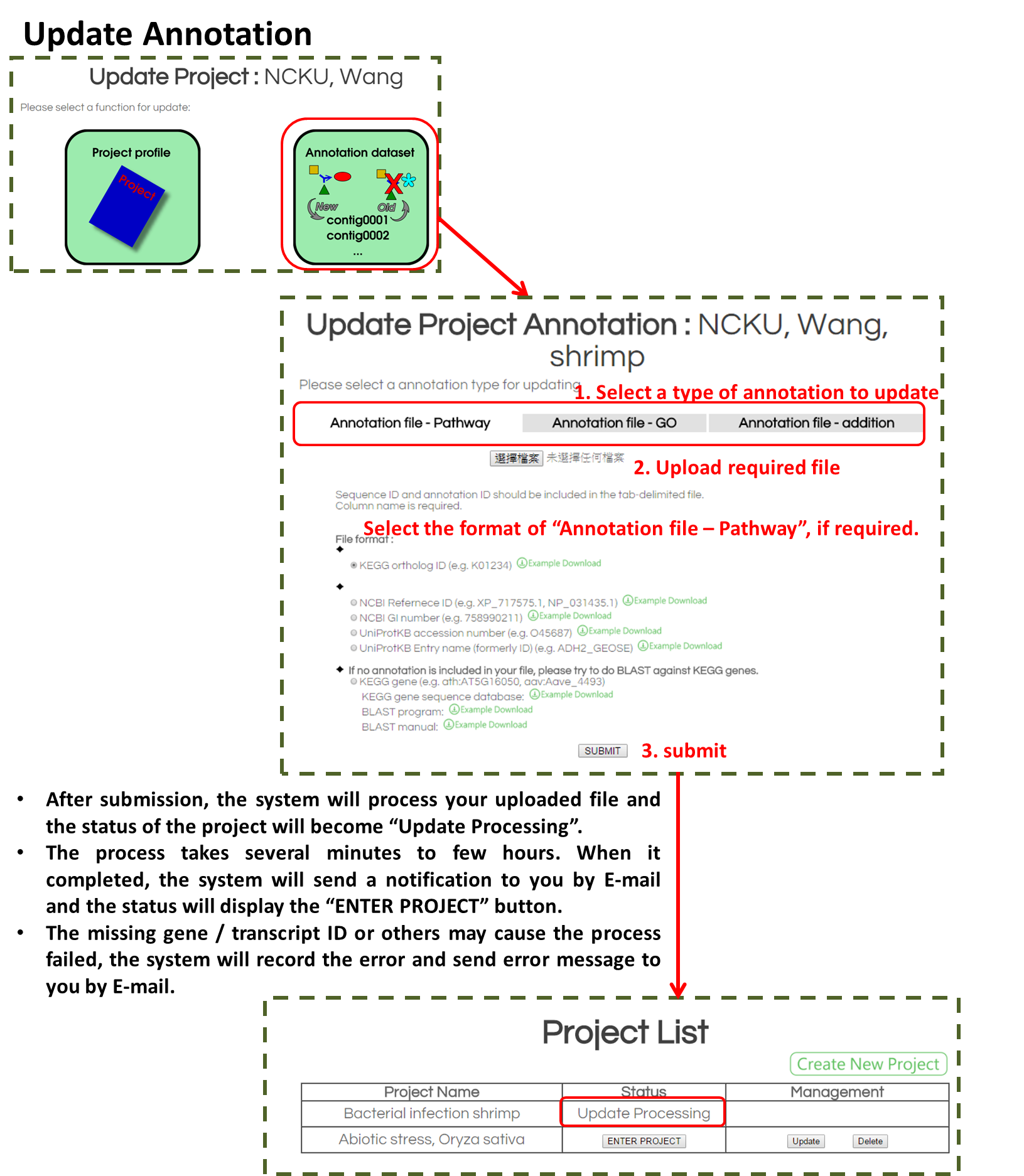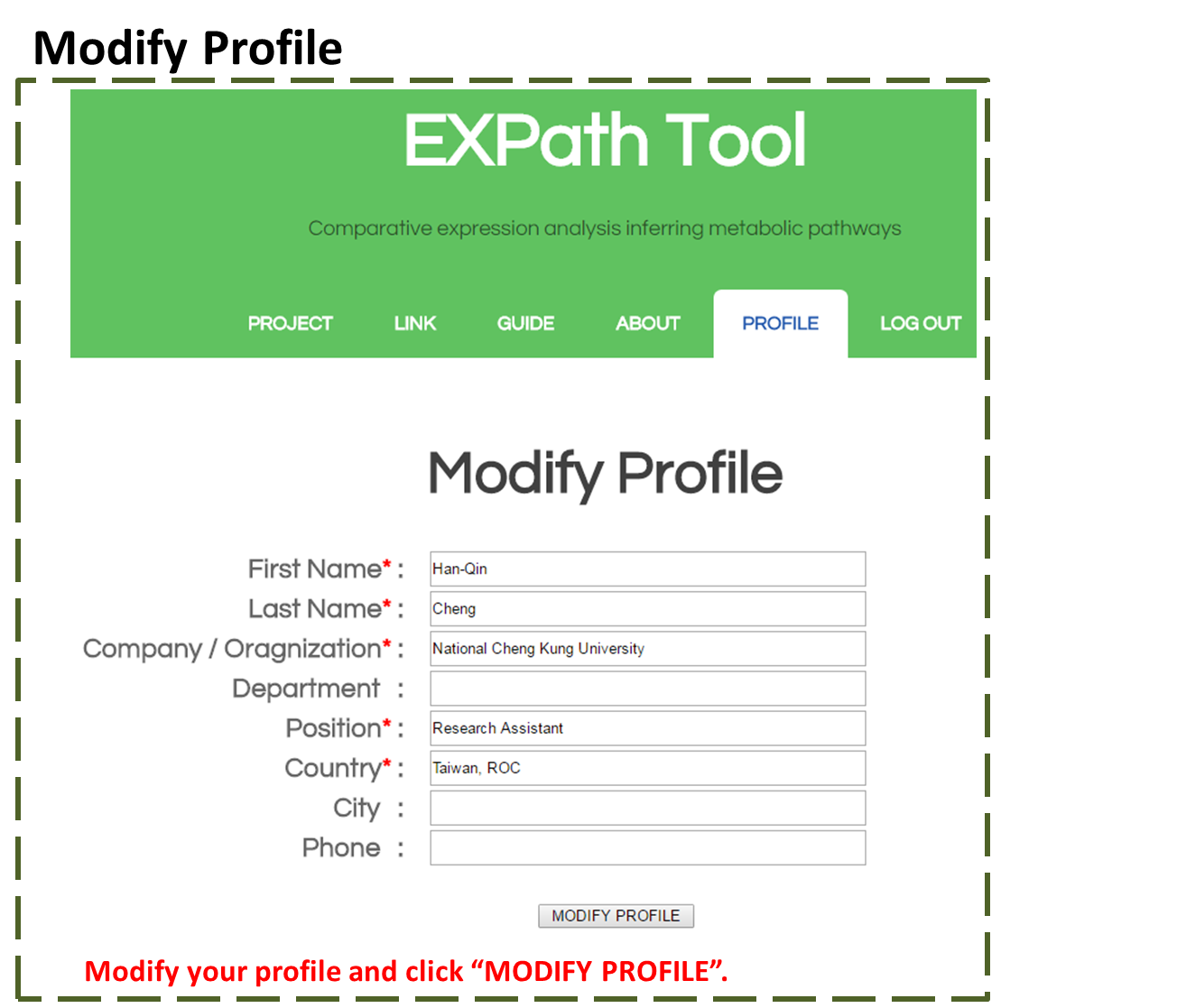 Copyright @ Institute of Tropical Plant Sciences, College of Bioscience and Biotechnology, National Cheng Kung University, Tainan Taiwan.
Contact us:
Wen-Chi Chang

E-mail:
sarah321@mail.ncku.edu.tw